@Krowdpop
Oh wow! #TeenTop has just taken over our Facebook page!
Oh wow! # TeenTop acaba de tomar nuestra página de Facebook!
Here is Changjo with Frog. He really loved her.
Aquí está Changjo con Frog. Él realmente la adoro
Thank you angels worldwide for being a part of #TeenTopTakesOverKrowdpop
Gracias angels de todo el mundo por ser parte de #TeenTopTakesOverKrowdpop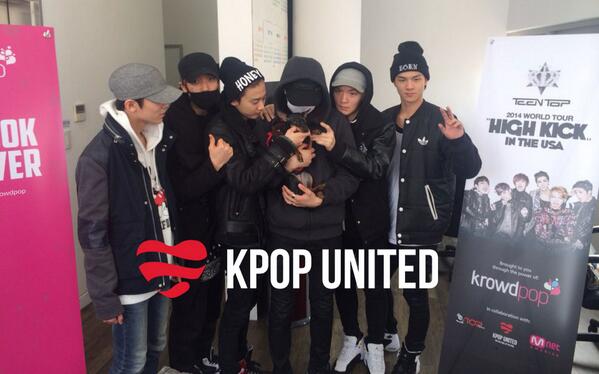 Teen Top during the FB takeover along with the translators.
Teen Top durante takeover FB junto con los traductores
@T_Ricky_T:
Start take over 시작~

Comenzamos a apoderarnos, preparados~